Out Of The Bottle
Out Of The Bottle is Graham's autobiography. Part inspirational tale of one mans triumph in the face of adversity, part blueprint for the budding entrepreneur; always completely captivating.
A fascinating cross between an inspiring personal story and a brilliant 'how to' book on building a business.
All printed copies of Out Of The Bottle come personally signed by Graham, packed full of insightful anecdotes and useful information. A great gift and a great investment.
This book is for you if: you're a would-be-entrepreneur, you've ever faced struggles in life, you've ever had a dream…or you just appreciate an entertaining and insightful read from an honest English gentleman, with rock 'n' roll running through his veins.
Ultimately, Out Of The Bottle is Graham's chance to empower people so that they may achieve their goals and dreams, because he knows if he can, you can too.
An Inspiring and Fascinating Account of Determination and Achievement in Adversity
A high school dropout at age fifteen, an instinctive entrepreneur, the teenage Graham ignored sixty-two job application rejections, and went on to build a successful career in the UK and USA. With his business partner Robert Taylor, the man behind the blockbuster successes of Softsoap; and the Obsession and Eternity fragrances.
Graham rose above the medical problems he kept secret, gained confidence, and despite doctors expectations, became a happily married father of four children.
With tales of his unpredictable encounters with scores of famous and influential musicians, Graham delightfully describes how he balanced drumming professionally in rock 'n' roll bands with building his own global business from scratch.
The motivational story of Out Of The Bottle is embroidered with entrepreneurial insights, humorous anecdotes and startling coincidences.
A remarkable and inspiring book. You will laugh and cry and come away with a sense of optimism about all that life can be. Graham Webb's experience takes us to the core of what is important in life.
Get Yours Now
The latest and updated edition of Out Of The Bottle is available in e-book. Download yours now for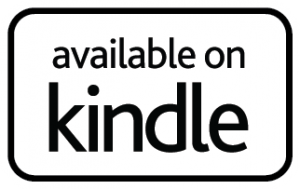 To purchase a hard copy of the book please email gw@grahamwebb.co.uk
Giving Back Via Donations
A huge supporter of charity, Graham regularly uses proceeds from the book to help numerous charities. To name but a few: The Princes Trust, Kent Association for Spina Bifida and Hydrocephalus, American Spina Bifida Association, The Caron Keating Foundation. You purchase will help these associations keep up their important work. Thank you.
Graham, a man with a truly remarkable story
It is hard to find the right words to express our feelings when after the years of translating this amazing story, and having the Webb family "living with us" we had the honour to meet Mr Webb and his lovely wife Mandy! A really amazing book and a really fantastic author! Thank you!
Download your copy of Graham's Book for: Kindle and iPad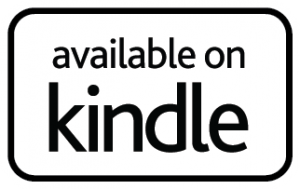 Graham is the most enthusiastic networker in business I have ever met! Graham's autobiography 'Out of the Bottle' is a true 'rags to riches' tale in the face of adversity.